Best Things to do in Summertown: Insider's Area Guide
Ready to explore the best things to do in Summertown, Oxford? This leafy suburb is filled with traditional pubs and quirky streets – let's explore.
Summertown, bounded by the river Cherwell, is a vibrant suburb in North Oxford.
Mostly a residential area, Summertown came into being after the revolutionary decision from Oxford University, allowing college fellows to live in real houses and ditch just living in the rooms in college.
Large houses were built on farmland on either side of Banbury Road and Woodstock Road—most of which were owned by St. John's College Oxford. 
With the residents, came an abundance of pubs, restaurants and trendy streets that we know and love Summertown for today.
Ready to explore?
Best Things to do in Summertown, Oxford
Delving into spots you shouldn't miss!
Walk Down North Parade Avenue
The only shopping street in North Oxford, it runs from Winchester Road and Banbury Road.
Along this colourful street, you'll find everything from coffee shops and curry houses to British pubs and boutique shops.
Take a stroll here on Saturday and you'll find the pedestrianised street come to life with market stalls with offerings from organic and artisan producers from the local area.
Play Tennis at Alexandra Park Courts
Alexandra Park might not be the biggest of parks, measuring just 4 acres, but you're not here for size. It's Oxford's oldest public park and a precious green space for residents who enjoy daily strolls here and bat a few balls in one of Alexandra Park's 12 tennis courts. 
With six hard courts and as many grass courts available for hire, you could easily spend a competitive afternoon here. Tennis rackets are not available for hire, so you'd need to plan ahead and bring your own to the courts.
Make sure to pack a picnic, there are a few picnic tables at Alexandra Park.
Don't fancy making lunch? Head to Gail's Bakery, just a two-minute walk from the park, for breakfast, lunch, cakes and a ready-made picnic hamper.
Visit J.R.R Tolkein's House
Whether you're a literary buff or not– everyone's either read or at least heard of The Hobbit and The Lord of The Rings.
Tolkien moved to Summertown in 1926 and lived at 22 Northmoor Road until 1930 and then 20 Northmoor Road from 1930 until 1947. Oxfordshire Blue Plaques Scheme commemorates a permanent historical link between the buildings and famous people.
J.R.R Tolkein's plaque can be viewed from the outside of 20 Northmoor Road, it's the next road over from St Andrews Church and only a few minutes' walk from Cherwell Boathouse.
The North Wall Arts Centre
Built on the site of a Victorian swimming pool on the grounds of St Edwards School, The North Wall Arts Centre is a space for artists to express themselves. London architects were commissioned to build a space that blended the Victorian listed building with modern design.
At The North Wall Arts Centre, there are always plenty of fun events to get stuck into, with a theatre, drama and dance studio and an art gallery on site– there's something for everyone here.
Explore all kinds of art exhibitions for free at North Wall Arts Centre all year round, perfect for a rainy day. Comedy, music, rants, theatre and opera, to name a few, are regularly showcased here, so make sure you grab a ticket for your next visit to Summertown, Oxford.
Hire A Punt Along Cherwell River
One of Oxford's oldest and much-loved traditions is punting. It's also a really fun way to get around in Summertown. 
The river Cherwell runs along the east side of Summertown and you can hire punts from outside the Cherwell Boathouse. Punting is for novices and experts alike, it's pretty straight forward and there is plenty of helpful staff to show you some top tips before you set off.
Hire punts for the hour or as long as you like, head upstream to The Victoria Arms and through the beautiful Oxford countryside or downstream towards the University Parks.
Whichever route you take, you're bound to have hours of fun!
Where to Eat and Drink
My favourite places to eat and drink in Summertown.
Cherwell Boathouse
Come rain or shine, a view of Oxford's rivers is beautiful nonetheless. That's why we love Cherwell Boathouse, which sits right along the river Cherwell. Yes, it's the same place where you can hire punts!
It began as a Victorian boathouse alongside the punt station, it was family-run then and still is today. Cherwell Boathouse's restaurant cooks up seasonal menus for lunch and dinner, all of which can be enjoyed along the riverfront front with leg and table heaters.
If you're in Summertown on a Sunday, Cherwell's Sunday Roast is unmissable – with a choice of Cotswold chicken, sea bream, rib of longhorn beef and leg of Wootton Bassett lamb, served with all the trimmings and lots of gravy.
It's not all about the food at Cherwell, the wine list is extensive and scours the globe for the very best wine to sip riverside!
Rose & Crown
Rose & Crown is an Oxford institution. It's also where some of Oxford's infamous May Day celebrations are held.
Located on North Parade Avenue, this quirky and cosy pub is a pale pink colour from the outside with hanging baskets and curbside tables, and has the Oxford charm to a tee.
At the Rose & Crown you're spoilt for choice with seating arrangements, sit inside the Victorian-decorated front room where the bar has a service hatch or head out to the wisteria-covered courtyard with leg heaters.
Since North Parade is now closed for traffic during the day, Rose & Crown now has street tables so you can soak in the atmosphere of Summertown with a few drinks.
The menu here is quintessentially British, you can even order a pint of sausages and chips (yes, you read that correctly). There are Real ales, draught beers, wines and spirits aplenty with lots of local ales on tap too.
New Dragon Bar & Dancing Restaurant
Head to the New Dragon Bar & Dancing Restaurant for Oxford's best pan-Asian fare. This Summertown Oxford restaurant has a relaxed and friendly atmosphere and the menu is a smorgasbord of Cantonese, Sichuan, Malaysian and Thai food.
All your Asian favourites are on the menu at Dragon Bar & Dancing Restaurant, from Dim Sum, Duck with Plum Sauce to Thai Green Curry. An abundance of fresh seafood is available, including lobster, crabs and clams all sourced from reliable UK suppliers.
Whether you're in the mood for alcohol or a soft drink, you'll find lots of Chinese drink offerings like Tsing Tsao beer and Jiaduobao Chinese tea.
The Dew Drop
In the heart of Summertown, The Dew Drop is a restored 19th Century inn that's a popular watering hole.
Characterful and charming, The Dew Drop is the best place to stop by for both food and drinks. Delicious pub classics and seasonal creations adorn The Dew Drop's menu made from local produce. And their glazed pork belly with mustard mash and black pudding bon bon sounds mouth-wateringly good to us!
Seasonal selections of cask ales and craft beers are on the bar menu as well as a delightful cocktail menu featuring The Dew Drop's signature, Blackberry & Rosemary Gimlet.
Watch all the sports at this charming Summertown pub, and never miss a goal – order drinks through Dew Drop's Order at Table Service.
Where to Stay 
Cotswold House
On the edge of Summertown is the 4-star Cotswold House offering bed and breakfast. All rooms are ensuite and decorated in a charming country style. If you're looking for a little bit of luxury without breaking the bank, this is a wonderful option for a Summertown stay.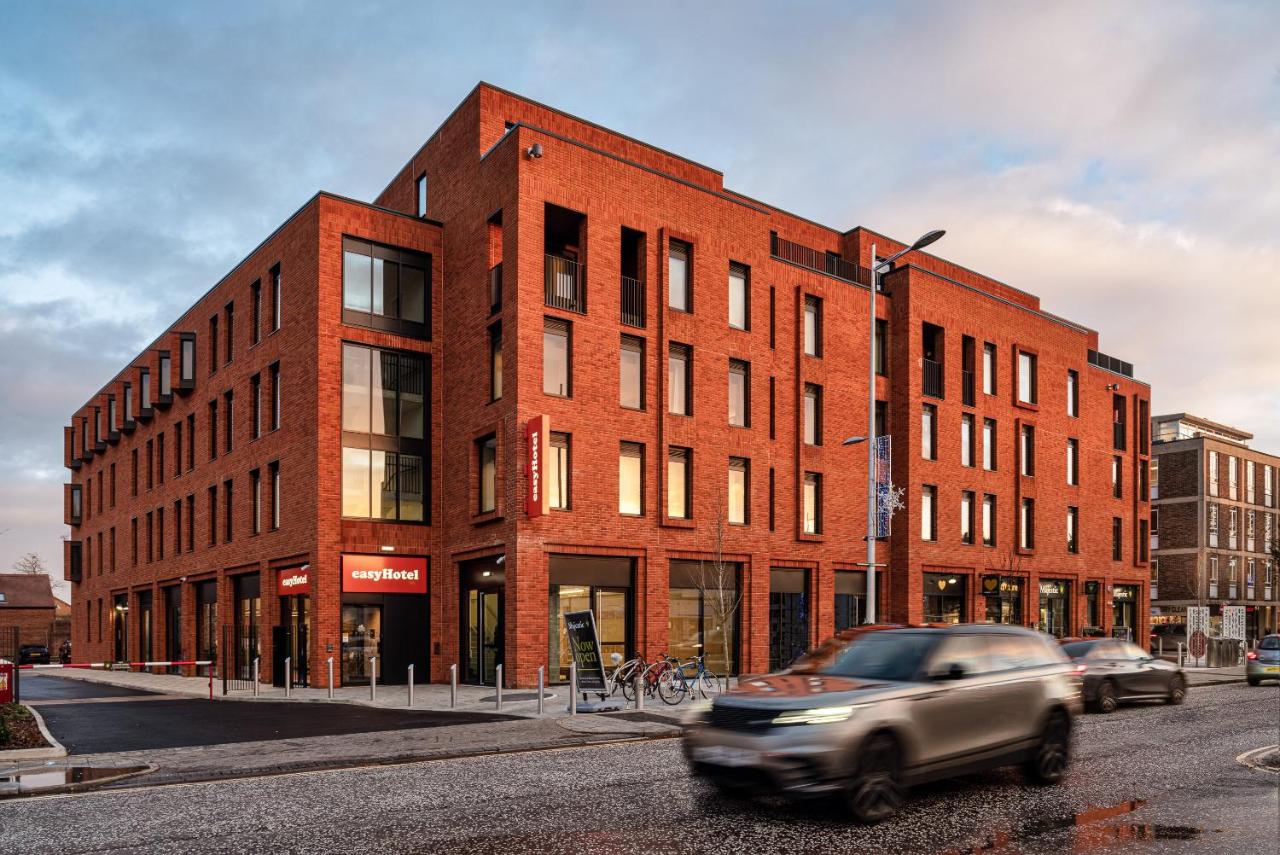 easyHotel
Located in the centre of Oxford's Summertown, easyHotel is a great base when exploring North Oxford. Rooms are equipped with comfy beds, climate control and complimentary toiletries. If you're looking for a budget-friendly stay, this is a great place to bed down.
Map of Summertown, Oxford
Practical Tips for Visiting Summertown
Plan ahead and book your table in one of the pubs or restaurants to avoid disappointment.
At the weekend, Cherwell Boathouse's punting station can get quite busy, so you can book your punt ahead of time. When punting make sure you are careful, the river can be dangerous. Make sure you have a phone with you in case of emergency.
Book your tennis court at Alexandra Park before you go– and don't forget your racket and balls.