Planning a trip to Oxford and looking for the best Airbnbs? Don't miss this handy guide.
For such a popular destination, Oxford used to have a surprisingly small choice of cool places to stay. A few five-star hotels, some chic boutique properties and… well, that was it. Until Airbnb came along, transforming the city's accommodation scene.
Looking for the best Airbnbs in Oxford? These are the best spots in town.
Best Airbnbs in Oxford
Staying in an Airbnb is a great way to enjoy a warm and welcoming base while in Oxford. The city has many great options, with options from Airbnbs in Headington to flats right in the city centre. Here are ten of the best.
Beau Flat in the Centre of Oxford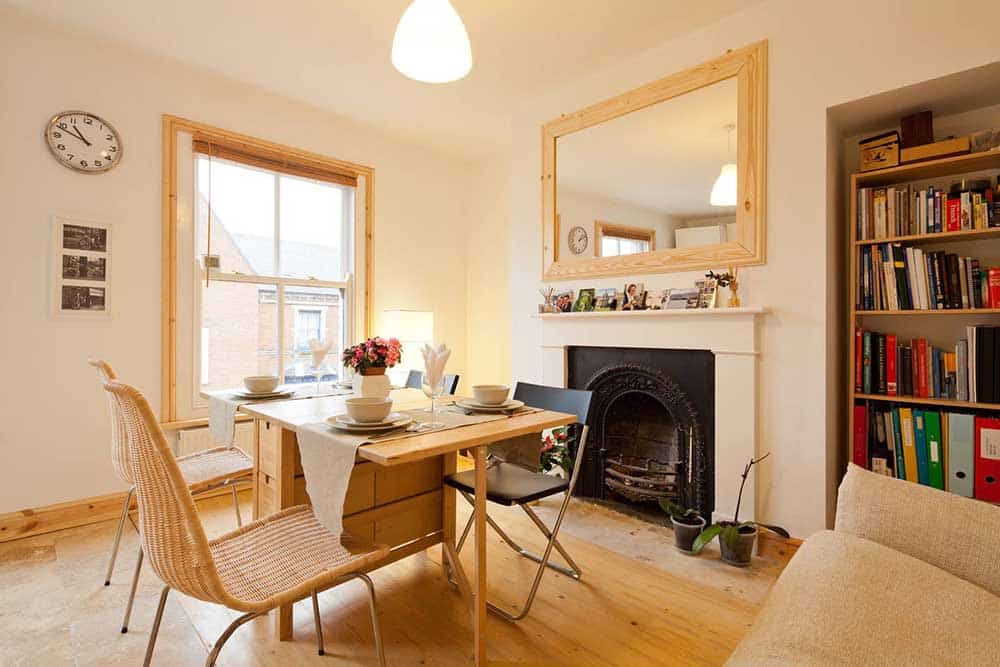 I love a flat that mixes traditional charm and modern style, just like this one. Recently refurbished, it's all very stylish.
The flat is one bedroom, but can accommodate up to five guests at a push (with one on an air mattress). There's also off street parking – the jackpot in Oxford.
The central location on a main road means this flat can be a little noisy, especially if you're not used to the sounds and sirens of city life.
The host, Victoria, respects your privacy however is available to address any issues or questions if needed.
Location: St Clements
Lively St Clements has a great selection of local amenities, and is also within a short walk of the city centre. It's popular with students, and has had famous residents including the British painter William Turner.
Gorgeous Garden Airbnb Flat in Trendy East Oxford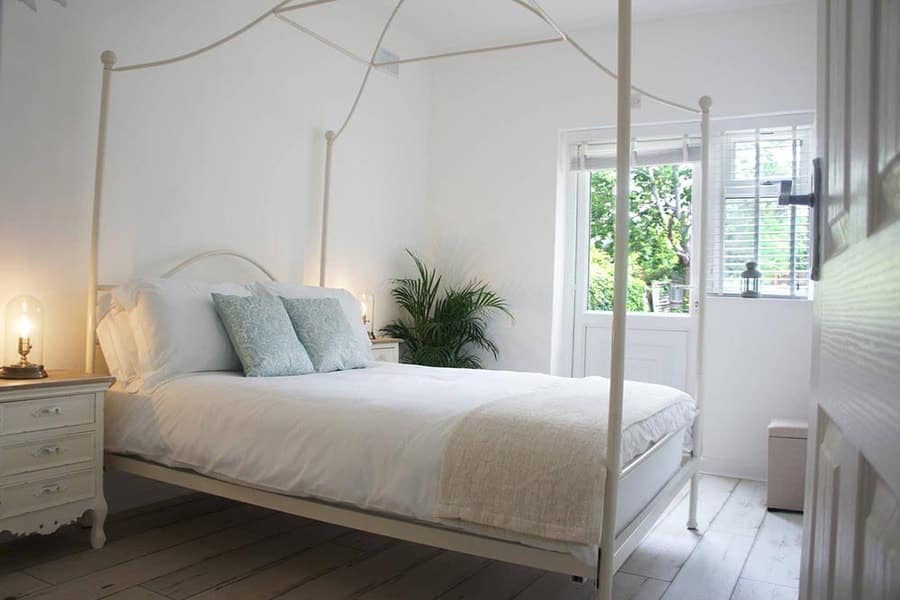 The best Airbnbs feel like real homes – and that's certainly the case with this gorgeous one-bedroom flat.
Friendly host Billy has ensured that the flat was renovated to an exceptional standard. The end result is a space that is stylish, airy and modern.
Like many flats, it's on the cosy side however it has everything you need including a full kitchen. There's even a garden and barbecue.
Location: Cowley
An Airbnb in Cowley, Oxford is a great way to enjoy the city. It's a popular residential area so a fraction quieter than the city centre, however there are plenty of shops, restaurants and pubs around. Plus, downtown is just a short (and beautiful) stroll away.
Stroll Along the River From a Bright and Colourful Townhouse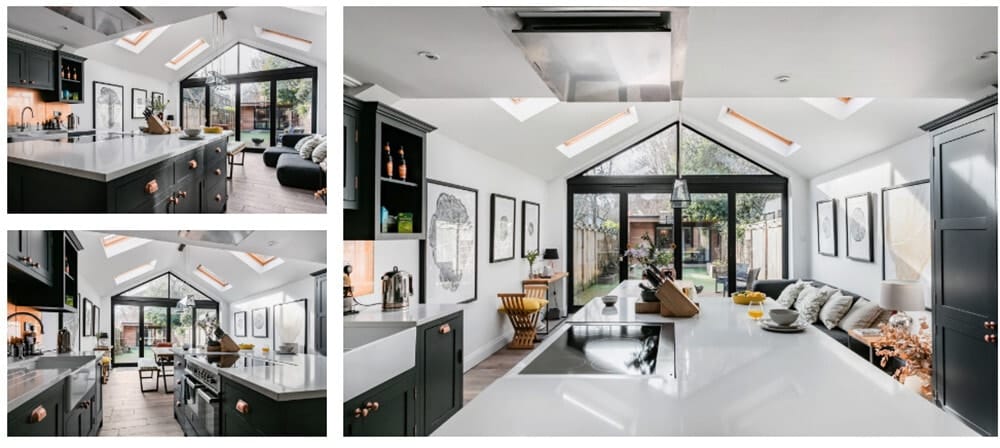 There's plenty of room to move in this positively palatial five-bedroom townhouse.
You may never want to leave this uber stylish property, filled with chic artwork and gorgeous furniture.
There's even additional touches like a luxurious marble bathroom and charming outdoor patio to ensure you really fall madly in love.
The trade off for the space is that you are a little bit further out of Oxford, however there are great transport links.
The host, Rufus, is friendly and super communicative.
Location: South Oxford
The flat is located in a mainly residential area in South Oxford, meaning it's peaceful and relaxing but with plenty of amenities nearby. The city centre is about a ten to fifteen minute walk away, along the beautiful Thames and it's a short walk to the beautiful Christ Church Meadows.
Penthouse With Parking a Short Walk to City Centre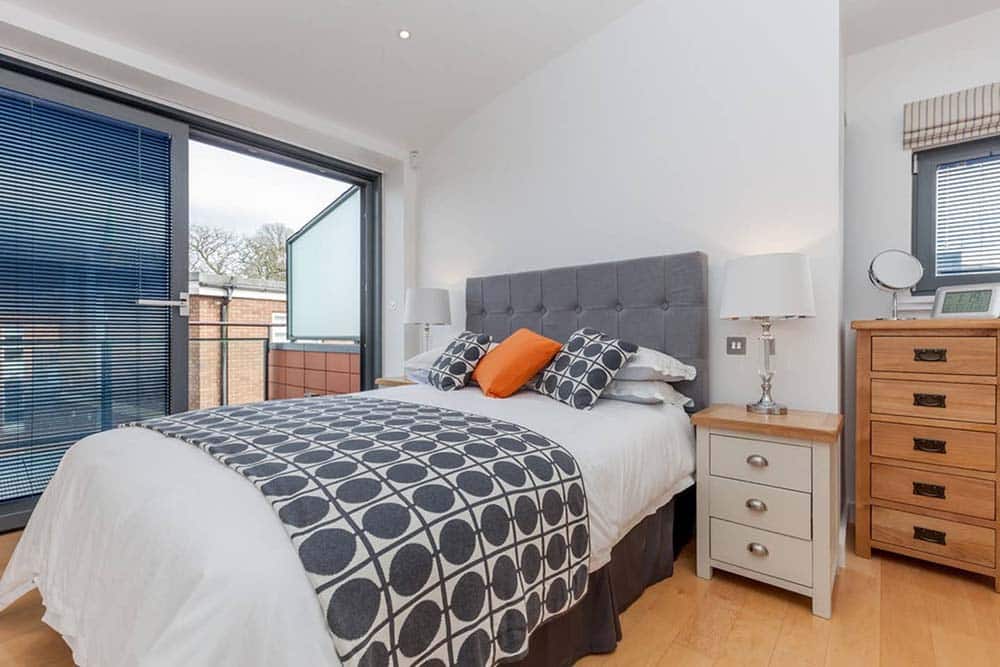 Live the good life in this spacious and stylish penthouse apartment in the centre of Oxford.
The flat is beautifully renovated and very large, with two good-sized bedrooms and a comfy open plan kitchen/dining/living room.
Free parking is available on the premises, which is quite the coup for central Oxford.
Note that the keys to the property need to be collected from the host's office during business hours, or you'll need to pay a fairly hefty additional charge.
Location: City Centre
This Airbnb in Oxford's city centre means you're just minutes away from the attractions and colleges of the historic city. There's also an amazing selection of restaurants, pubs, bars and more.
VIP Apartment in Central Oxford with Free Parking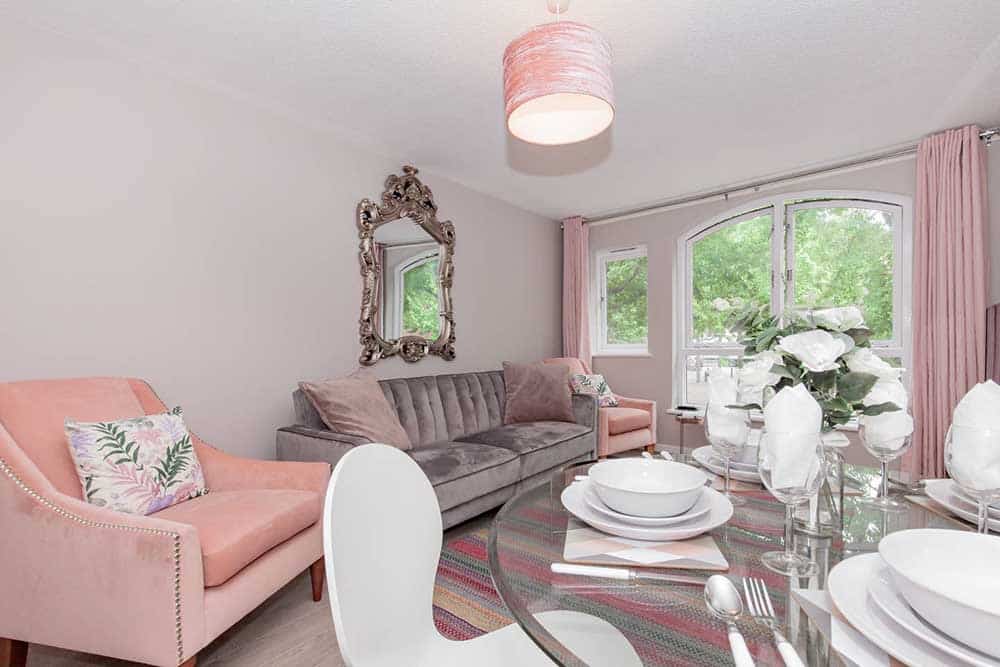 If you're looking for an Airbnb in Oxford that will make you feel awfully glamorous, you'll find it with this place.
It's both charming and uber stylish, with an interior that looks like a Pinterest board come to life (in a good way). With two bedrooms and an additional sofa bed, it sleeps up to six.
There's also free parking, although note that it is located a little bit of a walk away from the flat.
Host Rebecca respects your privacy but is available 24/7 in case of any issues.
Location: City Centre
This Airbnb in Oxford centre is a short walk to the city's attractions and colleges. I especially love the pubs and bars around, and there's also the train station close by if you're looking to venture further afar.
Premium Modern Spacious Airbnb Apartment in the Centre of Oxford
They say property is all about location, location, location – and this one-bedroom flat certainly has that.
It's been recently renovated, meaning it's modern and stylish. As well as a comfy bed, there is also a sofa where an additional guest can sleep.
It's central location in Oxford is super convenient, however it does mean that the flat can be noisy.
An avid traveller herself, host India is efficient and friendly, with lots of local hints and tips to share with guests.
Location: City Centre
Waste no time in transit by staying in this Airbnb in central Oxford. You'll be right in the heart of the city, with all its historic attractions and popular amenities.
A Self-Contained Light-Filled Loft in Oxford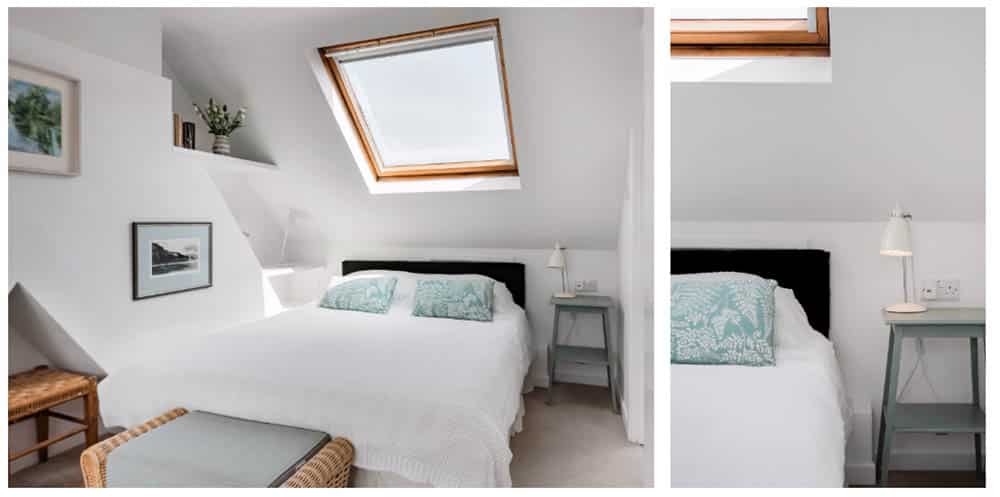 Enjoy charming views of Oxford from this adorable loft. The space may be cosy (read: small) but there's ingenious use of space here. It's no surprise that it was designed by an award-winning architect.
There's a small kitchenette, so while you might not be cooking up any three-course spectaculars you can certainly self-cater basic meals.
Host Lucy is friendly and approachable, and makes every effort to ensure a perfect stay in her charming flat.
Location: Iffley
Beautiful Iffley is a popular residential area in Oxford, but a bit of a distance from the centre, meaning it's that little bit more relaxed and quiet. There are still a number of shops, pubs and restaurants, but my favourite is walking through the gorgeous Iffley Meadows.
Exceptional Airbnb Studio in Glorious Oxford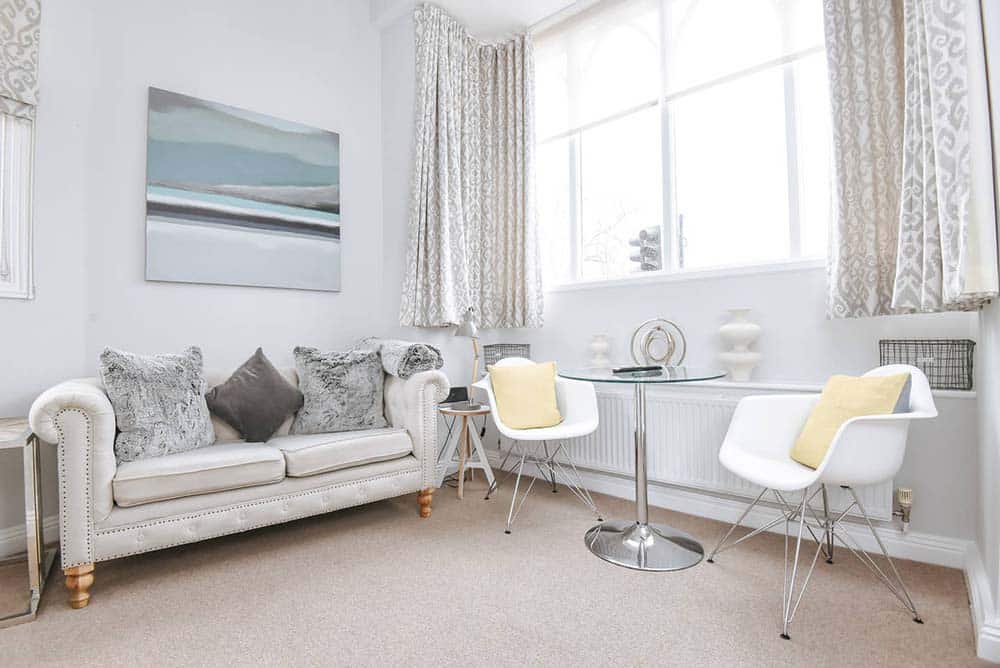 It may be a studio but it's an extremely glam one, making this a fabulous home base for exploring Oxford.
This flat has been totally renovated to an excellent standard, meaning everything is modern and spick-and-span. Additional touches like Netflix make sure you'll feel right at home.
The bed is located on a mezzanine terrace up some steps, which means it is unfortunately not suitable for people with mobility considerations.
Host Michael Jean is an Oxford local who takes great pride in ensuring that all guests have a wonderful stay.
Location: St Clements
St Clements is a popular choice for bedding down in Oxford. Not only is it an easy walk to the Oxford city centre, but it's also got many of its own amenities including boutique shops, pubs and bars.
The Saint Giles Haunt – Bright 3 Bedroom Georgian House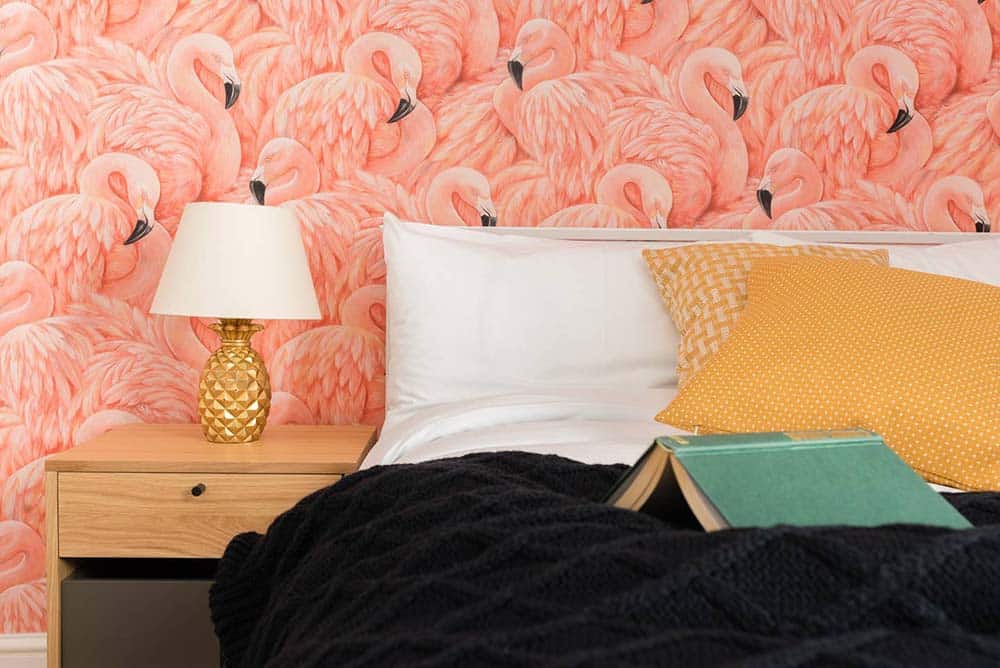 Space isn't easy to come by in Oxford, but with this gorgeous property you'll have it in spades at this charming Georgian property.
There are three bedrooms as well as a spacious lounge and kitchen/diner. All in all, up to eight guests can sleep comfortably in the home.
The property is close to a church that is home to a group of enthusiastic bell-ringers who practise on Friday evenings – a pro or a con, depending on how you look at it.
The hosts, Daniel and Olivia, live locally and are most happy to help with local recommendations.
Location: City Centre
It doesn't get more convenient than staying in the heart of Oxford. Here, you're amongst all of the historic treasures as well as the modern vibrancy of the city.
Practical Tips to Consider Before Booking Your Airbnb in Oxford
Oxford is a very walkable city with a small centre, you can generally walk unless you are staying far out – save on transport costs. If you are further out and comfortable on a bike, I'd recommend using one for the duration of your stay as Oxford is a bike-friendly city.
If you can, the best areas to stay are right in the City Centre, St Giles, Jericho and St Clement's. Summertown, Iffley, Cowley and Headington are all a little further out but have their own unique appeal – with lots of cool restaurants, bars and pubs dotted around.
Oxford Travel Guide: Read Next
If you are planning a stay in Oxford, you'll also want to read…