10 Gorgeous Oxford Boat Trips (Where To Hire a Boat)
Insider Oxford is supported by readers like you. If you buy something through the links on the website, I may earn a small commission. Cheers! Learn More
Dreaming of taking a boat trip in Oxford? Oxford's rivers and canals deserve exploration. These are the best places for boat hire in Oxford.
So you've decided to go on an Oxford boat trip? Your next step is deciding which Oxford boat rental is for you.
Depending on the service you choose, you may go on a guided tour with others or hire a private boat that you can enjoy with your friends.
Take your pick from these recommendations.
Best Boat Trips in Oxford
Oxford Sightseeing River Cruise
If you're looking for another brilliant excursion, then the scenic sightseeing cruise with gourmet picnic could be for you. This outstanding sightseeing river cruise lasts 2.5 hours, taking in numerous landmarks.
The scenery along the river in Oxford is gorgeous, and you'll see sights such as Folly Bridge, the Head of the River, and Christchurch College and Meadows. This cruise offers a gourmet picnic that typically features homemade tart or quiche, finger sandwiches, and homemade scones accompanied by clotted cream and jam.
Book The Scenic River Cruise Here
Row Along the Isis
You'll have the chance to traverse the Isis section of the Thames River in the Oxford Experience Cruise. With this 50-minute boat trip, you'll explore the Thames River along the University Regatta Course.
You'll see Folly Bridge, an ancient landmark, as well as Christ Church College and Meadows. As well, you'll have the chance to glimpse the university rowing houses. It makes sense that these are located here, as the Isis is one of the most important rowing locations for the university.
A bit confusingly, the name "the Isis" is sometimes used to describe the whole of the Thames. However, you'll usually only hear it at Oxford.
Book The Oxford Experience Cruise Here
Punting Along the River Cherwell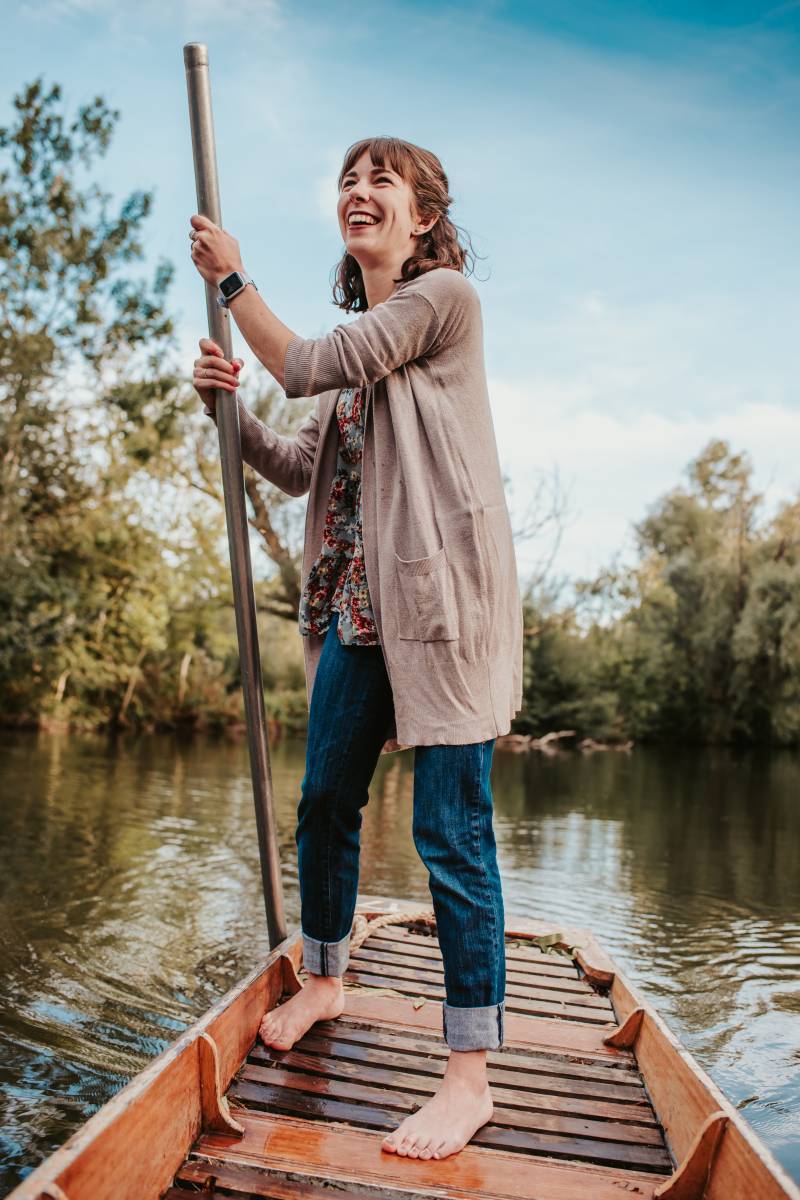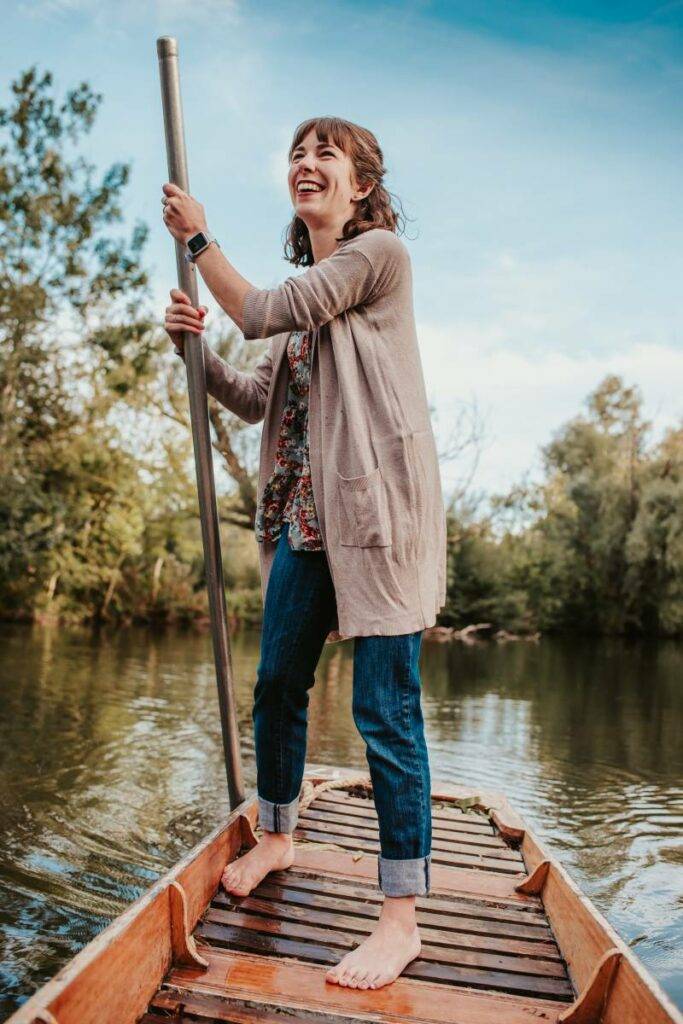 We highly recommend experiencing punting on the River Cherwell, as there are so many iconic sites to see on its banks. You can do this by going on the Oxford University: Combo Walking & Punting Tour with Alumni.
This relaxing tour is led by Oxford graduates, who provide expert knowledge and insight into the city and university's history. The River Cherwell punting portion of this tour lasts for 30 minutes, and follows the walking tour.
Book The Oxford University Walking & Punting Tour Here
Oxford Afternoon Tea River Cruise
The 1.5 hour Oxford Afternoon Tea River Cruise is a must-visit when sightseeing in Oxford. What's more, there's little that is as quintessentially British as afternoon tea. Tea and Oxford? The perfect combination.
One of the most scenic river trips in Oxford, you'll take in the majestic sights through the Iffley Lock and experience Water Meadows.
Book The Afternoon Tea River Cruise Here
Isis Punting Tour with Optional Walking Tour
If you want to go punting on the Isis, then consider booking this Oxford punting river trip with an optional walking tour. As one of the more popular Oxford boat tours, it has a variable duration, ranging from 1.5 to 3 hours.
Taking a punting tour can be a fascinating way to discover Oxford's centuries-old traditions and landmarks. Punting or rowing is the most significant recreational activity in Oxford, and this trip will offer you the chance to learn all about how it is done.
Book The Isis Punting Tour Here
Oxford Canal Boat Hire
Oxford canal boats are a great means to explore the area. There are popular tours available, including a narrowboat. These are ideal for touring the Oxford canal and the numerous historic sites that are dotted along the banks.
Each vessel has its own name and background. A favourite is the Balliol, and the company points out it's perfect for a family trip.
Evening Cocktail Cruise
For something even more sophisticated and exciting, consider an evening cocktail cruise that starts at sunset.
The evening cocktail cruise by Oxford River Cruises holds itself to the highest standards, and provides both tranquillity and conviviality as you cruise down the Thames River.
Book The Evening Cocktail Cruise Here
Tasting Menu Cruise
Looking to indulge? Consider a 30-minute cruise followed by a six-course tasting menu with The Folly Restaurant. If you want to go all out and enjoy the most luxurious experience with your Oxford river cruise, this is a great option to look at.
Once at The Folly, you'll find exquisite meal choices perfect for an irresistibly decadent experience.
Book The Tasting Menu Cruise Here
Cruise with a Picnic
Another great option with a tasty meal is the Oxford Picnic Cruise. You are given a delicious picnic lunch catered by The Folly. Your picnic will include an array of classically British finger sandwiches, tart or quiche of the day, scones with jam and clotted cream, and more.
This cruise offers excellent views of the University boathouses and Christchurch College and Meadows.
Oxford Cruise with Edwardian River Launch
If you're a history enthusiast, go for an Oxford cruise with an Edwardian River Launch. While you learn about Oxford history on the other excursions we've mentioned, this specific cruise goes to greater depths. The skipper is especially knowledgeable. This cruise is a great way to view Folly Bridge.
Book The Edwardian River Cruise Here
Practical Tips for Boating in Oxford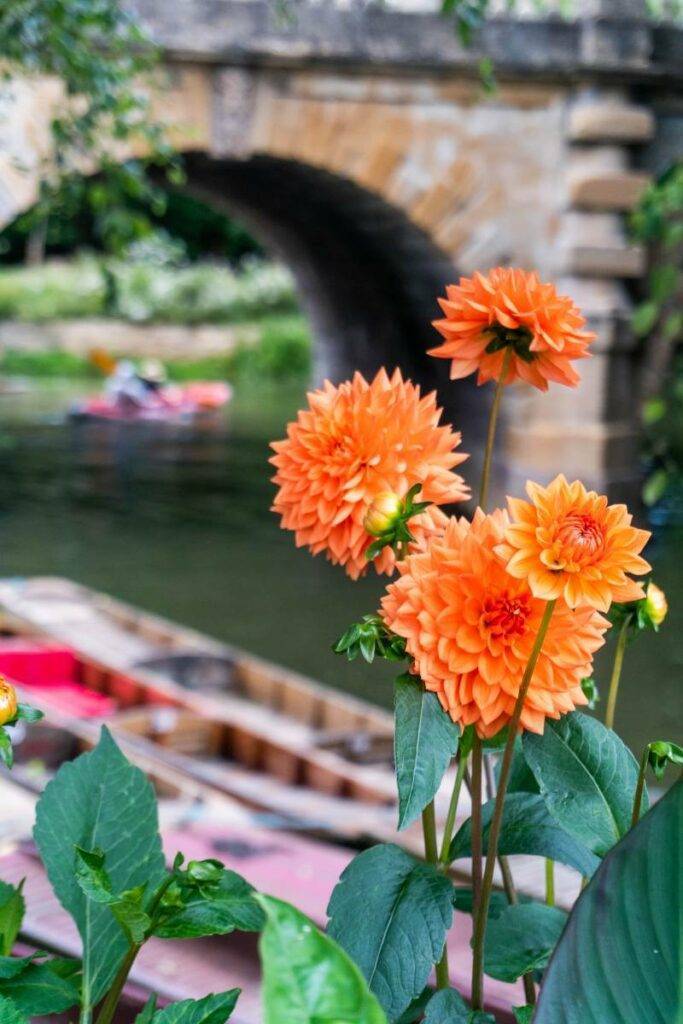 Let's look at some practical tips for boating in Oxford.
Places to Get a Boat
Of course, boating in Oxford means you need to find a boat or a punt, depending on which you prefer. There are both chauffeured and self-drive boats available, and there are different types to choose from.
A boat ride in Oxford is a memorable experience, so take your time choosing the right one for you. There are rowing boats for hire in Oxford, as well as pedalos and basic punts.
Boating in Oxford can be a little intimidating at first, but you'll get the hang of it quickly. The locals are friendly and will be happy to give you tips.
How to Take a Boat on the River
If you've never boated before, you will want to start slowly. If you're going on an independent trip on the Thames River, begin somewhere quiet and less challenging.
Always stay near the shore, not pushing yourself past your skill. Whether you're looking for a canal boat or a rowing boat, a boat hire in Oxford is one of the best ways to go on a city adventure.
Need to Work on Your Punting Technique?
If you have a punt, position yourself at the rear end. You'll want to be partially facing a side of the boat, and for most people, the right side is appropriate.
Hold the pole. Keep it vertical and aligned with the punt side. Slightly relax your grip, letting the pole slip a bit. Continue until you sense it coming in contact with the riverbed.
Once you've accomplished this correct position, you are ready to start making your punt move on the river.
Oxford Boating Destinations: Map