11 Wonderful Date Ideas in Oxford
Insider Oxford is supported by readers like you. If you buy something through the links on the website, I may earn a small commission. Cheers! Learn More
In search of the best date spot in Oxford? Impressing your date is no easy feat – that's why we've created this guide to the best date ideas in Oxford.
Finding the perfect date spot can be a tricky one (rather like finding the perfect date tbh). Sometimes you want a romantic candlelit dinner with amazing Oxford skyline views and other times you need something a little more exhilarating like an escape room.
From punting along the River Cherwell to a thrilling game of crazy golf, these are the best date ideas that Oxford has to offer. Second date (almost) guaranteed.
11 Cool Date Ideas in Oxford
Head Out for a Spot of Punting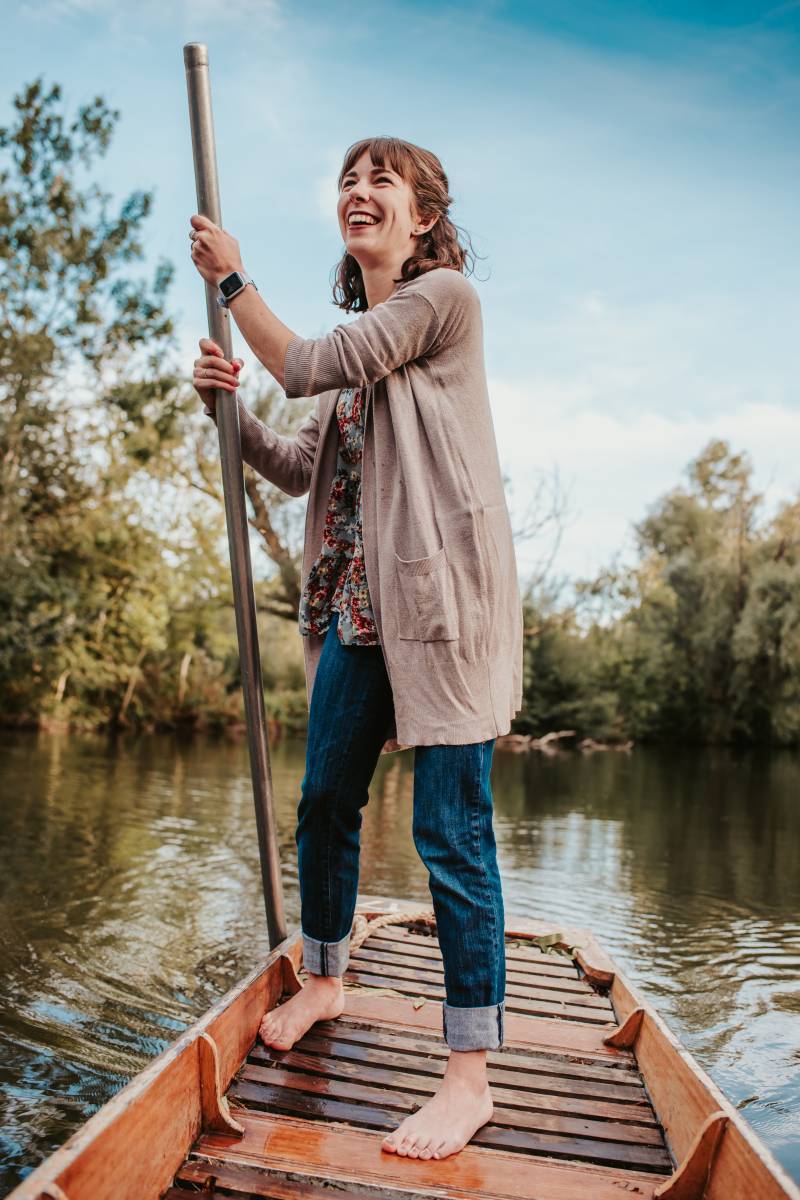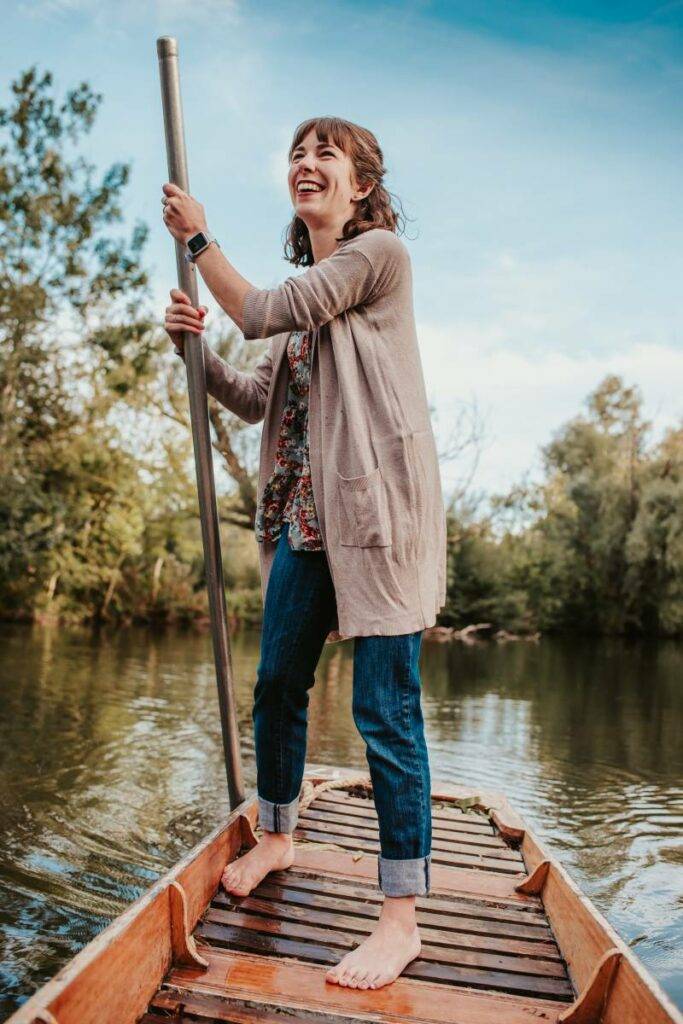 It will come as no surprise that punting, Oxford's favourite hobby, comes in as one of the most fun date ideas in Oxford.
Take your date out onto the River Cherwell or the Isis and punt past Oxford's historical landmarks, it's definitely the most romantic type of date you could have.
It's also a chance to impress and show off your amazing punting skills… maybe get in some practice before your date though.
Don't fret if your punting skills are a little shabby – you could also hire a chauffeur to take the lead whilst you are your date snuggle up.
Whack a Few Putts at Junkyard Golf
If you're stuck on what to do on your date night in Oxford, putt over to Junkyard Golf. With three nine-hole crazy golf courses to choose from, this is the place for a lively date night.
Challenge your significant other to a game or two and the loser can buy the next round.
Junkyard Golf is plenty of fun and certainly a great way to get to know someone if this is your first date. No need to worry about date nerves, Junkyard's bar has all the cocktails as well as pizza and nachos – just don't throw an embarassing strop if you lose.
Book in for a Romantic Dinner at Victors
Nothing says romance like rooftop views of Oxford's stunning skyline. That's what makes Victors the best Oxford date night.
Paired with a gorgeous wisteria-covered dining space, whether you sit inside or out, the hanging blooms are everywhere.
The pan-Asian fare menu has a lot to offer too. Sushi rolls and sashimi are perfect for sharing with your date. The Asian-inspired cocktail menu is fun and quirky and sure to help keep the conversation flowing.
Challenge Yourself to an Escape Hunt
Save your date from the Wild West or Alice in Wonderland at Escape Hunt. This is a thrilling Oxford date idea, and one that's sure to create lasting memories– hopefully for all the right reasons.
This date could be make or break. After all, being locked in a room for 60 minutes and fighting out clues with your date is sure to test your compatibility.
With that being said, there's a fully stocked bar on hand if the escape rooms were too testing.
Drinks, Dinner and Partying at The Varsity Club
Spread over four floors, The Varsity Club is located right in the city centre. There's plenty of different kinds of dates you can have at this venue with a cocktail lounge, nightclub and rooftop lounge.
Have a quiet and romantic date night up on the rooftop lounge with spectacular views of the Oxford skyline or spice it up a little and attend one of The Varsity Club's infamous club nights and dance the night away together.
Whatever your vibe, The Varsity Club has plenty of tasty cocktails on the menu as well as delicious food to be enjoyed on the rooftop.
Get Cultured at the Ashmolean Museum
If you're looking for a chilled out day date, Ashmolean Museum has that covered.
Explore the famous Oxford museum and all its wonderful exhibits – it also has a world famous collection of Egyptian mummies.
The fun doesn't stop there at Ashmolean, head up to its rooftop restaurant for a romantic afternoon tea paired with a picturesque view of Oxford's spires. Chat about the museum's exhibits with your date over a few scones and yummy homemade cakes.
Listen to Live Music at Sandy's Piano Bar
Oxford's best live music venue, Sandy's Piano Bar is an unbeatable date idea in Oxford. The underground speakeasy is dimly lit, setting the vibe for a romantic date, it also serves the best cocktails and has an impressive wine list.
The bar is also well known for having the best service in Oxford, filled with staff who love helping you pick cocktails to suit your taste.
Head here in the evening and you'll most likely find live music. From pianists to open mic night, you're sure to find something that both you and your date enjoy.
Take a Stroll in the Oxford Botanic Garden and Arboretum
Take a stroll around the UK's oldest botanic garden in Oxford. Oxford Botanic Garden and Arboretum makes for a fun and refreshing date with plenty to see and do. You definitely won't be bored, that's for sure.
Walk through gardens filled with foliage and stroll around the Walled Garden. This date makes for great conversation without all of the facade – just you, your date and beautiful nature.
It's recommended that you purchase tickets online before your trip but you can also buy on the door. You could also pick up some souvenirs in the gift shop as a cute reminder of how fun your date was.
Nab a Drink or Two at The House Bar
A date at The House Bar will certainly impress your date. It's so aesthetically pleasing that it's actually been used as a backdrop for a Vogue fashion shoot.
This slick monochrome bar is always busy with locals and it comes as no surprise, with a separate games room, private terrace and a stunning cocktail list to match.
Challenge your date to a game of pool before chilling out with fresh contemporary and classic cocktails.
Head Out for Some Swanky Food at Quod
Located in the Bank Hotel, Quod boasts unique views of St Mary's Church and Radcliffe Camera. It's an absolute Oxford classic for a reason – because they've been serving stellar food for as long as anyone can remember.
Quod's classic European menu is sure to impress your date, every dish is made with the freshest British ingredients. Share dinner on Quod's Italian-style terraces surrounded by greenery and ambient lighting. It's also heated, so this is a date spot for all year round.
Make Quod your all-day date destination, with a choice of a two or three-course set lunch as well as an all-day dining menu, you can't go wrong!
Book an (Excellent Value) Meal Pierre Victorie
Nothing quite says romance like French food, right? Wine and dine your date at Pierre Victorie located on Little Clarendon Street.
This candlelit Parisian spot in Oxford serves classic French cuisine by skilled chefs. Pierre Victorie prides itself on its kind prices, dine here on Friday or Saturday and you could order two courses for under £20.
No trip to a French restaurant is complete without some seriously good French wine, Pierre Victorie's French wine collection is extensive and we're sure your date will love it here.
Date Ideas in Oxford: Map