7 Best Charity Shops in Oxford for Snapping up a Bargain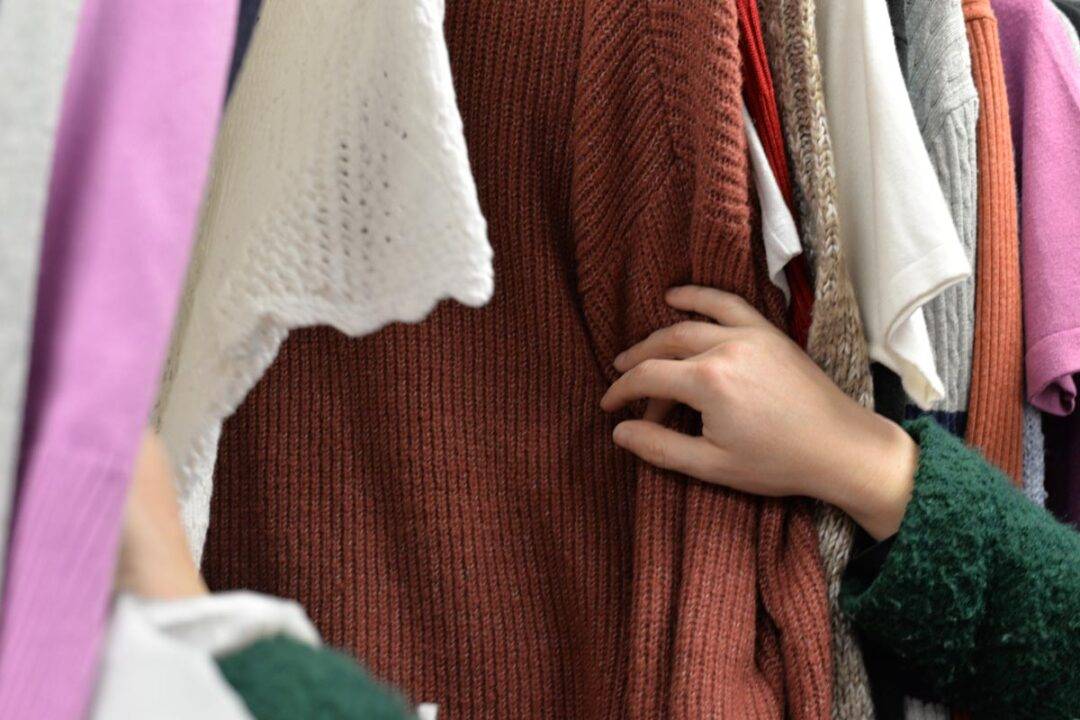 Insider Oxford is supported by readers like you. If you buy something through the links on the website, I may earn a small commission. Cheers! Learn More
Discover the best charity shops in Oxford for picking up stylish outfits and more.
These days, more and more people are turning away from large clothing retailers. Instead, many are moving towards vintage stores and charity shops in a bid to save money and live more sustainably.
Oxford is a surprisingly good destination for thrift shopping, thanks to a variety of charity shops dotted around the city. To help you find the best spots, here are some of the best charity shops in Oxford for snapping up a bargain.
7 Best Charity Shops in Oxford
British Heart Foundation Oxford
The British Heart Foundation is a small charity shop in Headington, Oxford. Here, you will find plenty of pre-loved and new items. This ranges from clothing and shoes to books, toys, and homeware. There are also various accessories, as well as pin badges and greetings cards for almost every occasion.
If you're unable to check out the shop's incredible bargains in-store, be sure to visit the British Heart Foundation eBay or Depop online. Listed here are many unique finds at some rather affordable prices.
Whether you're looking for an elegant dress to wear or a sweater for your morning runs, you're sure to find something at this charming store.
Oxfam Cowley Road
Located in the vibrant Cowley Road area is Oxfam Cowley, one of the better-stocked charity shops in Headington, Oxford. This shop offers a wide range of new and secondhand items, providing visitors with endless opportunities to browse and buy.
Common finds at this Headington charity shop include books, toys, accessories, and lots of clothing for women, men, and children. It's a great spot for music enthusiasts, too, as the store boasts an impressive collection of CDs, vinyl, and sheets of music.
For more entertainment, the Crowley Road charity shop also sells various movies and games, from classics and hard-to-find one-offs to some of the latest releases. With so many bargains and great finds, one could spend a fair amount of time wandering around this store.
Sobell House Charity Shop Oxford
Sobell House is a hospice in Oxford dedicated to providing their patients with a supportive and caring environment. To help fund their efforts, the hospice has 11 shops, the most notable being the Kidlington shop.
The Kidlington shop has been at the heart of this village for more than 20 years. The store is home to a vast selection of high-quality goods ranging from books and clothes to furniture. So if you're looking for an affordable piece to add to your living room, this may be an excellent place to start.
This is also a great place to pick up a little souvenir or gift. The store sells charming gift items, including greeting cards, diaries, Christmas ornaments, and Sobell House merchandise.
Oxfam Summertown
Head to North Oxford's Summertown, where you will find a small suburb with independent schools and some of the city's most expensive houses. It is also home to another popular Oxfam shop in Oxford – a store where you find bargains galore.
Like the shop in Cowley Road, the Oxfam shop in Summertown sells a broad selection of donated items. This includes books, music, clothing, accessories, and homeware. However, this little store does not sell toys, electrical items, or furniture.
While the range of products is more limited, Oxfam Summertown is still the perfect place to pick up a cute or trendy outfit or a last-minute gift. Whether you're looking for a simple H&M t-shirt or a stylish Reiss coat, you're sure to find an incredible deal here.
Emmaus Oxford Barns Road Store
Whether you need to kit out an empty apartment or add a new piece of furniture to your dining room, be sure to stop by the Emmaus Oxford Barns Road store. This is the largest charity shop in the city, offering a wide range of good-quality furniture at affordable prices.
At this furniture charity shop in Oxford, you will find coffee tables, sofas, cabinets, dressing tables, dining sets, beds, desks, drawers, and so much more. You may even come across a one-of-a-kind piece of antique furniture – a perfect gift for Mum.
While furniture is the store's speciality, there are also plenty of other must-have items on sale. CDs, DVDs, books, electronics, and clothing, this large charity shop in Oxford's city centre has it all.
Barnardo's Charity Shop
Another great charity shop in Cowley Road is Barnardo's. The store sells a variety of new and donated goods to raise funds to provide support to children and young people.
During the festive season, visit Barnardo's and shop for the perfect gift. Browse from the shop's beautiful homeware collection, eco-friendly gift wrap, bags, and extensive selection of toys that would put Santa's elves to shame.
Barnardo's offers its own vegan yoga range, including mats, blocks, and other fitness equipment. And for plant enthusiasts, there are also affordable garden items.
Small Steps
If you're looking for a bargain on children's clothes, head to Small Steps, a lovely charity shop in Oxford's Templars Square Shopping Centre. In partnership with Hope Vineyard Oxford, this shop aims to bring hope to families in need.
The Small Steps store stocks many donated clothes and other items for babies and children up to 10 years old. Other items sold include feeding equipment, wellies, slings, pushchairs, and prams.
There are also plenty of toys looking to be adopted too. And for mums-to-be, Small Steps also donates "Baby Baskets", which includes many of the items mentioned above.
What's the Best Area for Charity Shops in Oxford?
There are charity shops located throughout Oxford, though many of the best are in Cowley Road. You may also find some pretty good Oxford thrift stores in Headington and Summertown.
How Can I Donate to an Oxford Charity Shop?
The procedure around donations will vary between charity shops. However, many stores in Oxford have a donation drop point where you can take your items. Some stores also allow you to send your donations via post. No matter where or how you choose to donate, every contribution is appreciated and is sure to help the respective cause.
Charity Shops in Oxford: Mapped